Leader of the Opposition R.Sambanthan stated that it is disappointing that the government has not provided a final resolution to several pressing problems ailing the Tamil community. MORE...


16 Jan 2018 (11:36 AM)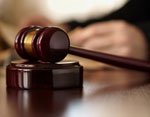 The petitions on the rejection of nomination lists for 14 Local Government institutions including the Maharagama Urban Council will be taken up for hearing by the Court of Appeal on Friday (January 19). MORE..


16 Jan 2018 (1:04 PM)



Former Defence Secretary Gotabaya Rajapaksa will be the Joint Opposition s candidate for the next Presidential Election, says MP Roshan Ranasinghe. MORE..


16 Jan 2018 (4:38 PM)