The Department of Survey General has taken steps to revise the geographical map of Sri Lanka after 18 years. MORE...


15 Jan 2018 (5:57 PM)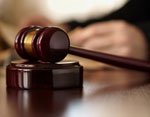 The petitions on the rejection of nomination lists for 14 Local Government institutions including the Maharagama Urban Council will be taken up for hearing by the Court of Appeal on Friday (January 19). MORE..


16 Jan 2018 (1:04 PM)



Minister of Regional Development Field Marshal Sarath Fonseka says that despite the endless criticism of certain policy decision of the government, he does not see anything wrong with them. MORE..


16 Jan 2018 (5:25 PM)